Submitted by admin on Thu, 03/12/2020 - 00:15
1/2020. (III.11.) Directive of the Rector on extraordinary education break
According to 40/2020 (III. 11.) Government Decree on the declaration of state of emergency 40/2020 (III. 11.), the Government of Hungary declares an emergency in the whole territory of Hungary in order to avert the consequences of a mass epidemic that threatens the safety of life and property. Therefore, I issue the following directive.
Submitted by admin on Wed, 01/20/2010 - 22:39
Dear Reader,
The Engineering Faculty of Szent István University is an important institution of the Hungarian higher education scene and has, for more than 50 years, taught students at the BSc, MSc and PhD levels. The most popular major chosen is mechanical engineering, but staying true to our traditions, we offer agricultural and food industrial mechanical engineering courses, and also mechatronics and mechanical management courses, which the job market has higher and higher demands for nowadays. Even though the name of the courses and the earned qualifications are standardized in the Hungarian higher education system, our faculty's unique student-centeredness, professional preparedness, commitment of our professors and authentic university environment makes Gödöllő a perfect Alma Mater for those whom are interested in mechanical studies.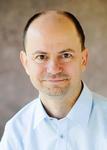 The faculty which offers a hand is waiting for you!

Sincelely,
Dr. László Kátai
Dean